Partnership and Purpose – Unity in the body
---
Foundations for Farming, one of the world's leading experts in conservation agriculture training and Crown Financial Ministries, the world's largest stewardship training organization have come together to bring a solution that can end chronic, generational hunger and dependency.
Crown and FfF have combined forces to equip people in impoverished regions to be the best farmers in the world and to faithfully steward their local resources.
With a common mission to bring about transformation in individuals, communities and the world, a vision to provide a REAL solution to generational poverty was developed and a natural alliance formed.
This exciting and powerful partnership began developing over a decade ago bringing a whole new dynamic to traditional poverty alleviation efforts.
The Backstory – A beautiful partnership
---

---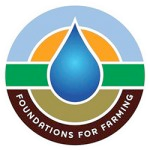 Foundations for Farming was born out of a man living in relationship with Jesus Christ and basing his life and farming on foundations found in the word of God.
So whether you eat or drink or whatever you do, do it all for the glory of God.
– I Corinthians 10:31 …read more


Crown Financial Ministries is a discipleship and training ministry, founded in 1976 by Larry Burkett, with a passion for the fulfillment of the Great Commission. Crown's outreach impacts individuals, families, churches, and businesses through the joyful, liberating biblical truth of making and managing money so that God's purposes for one's life can be fulfilled.
…read more

---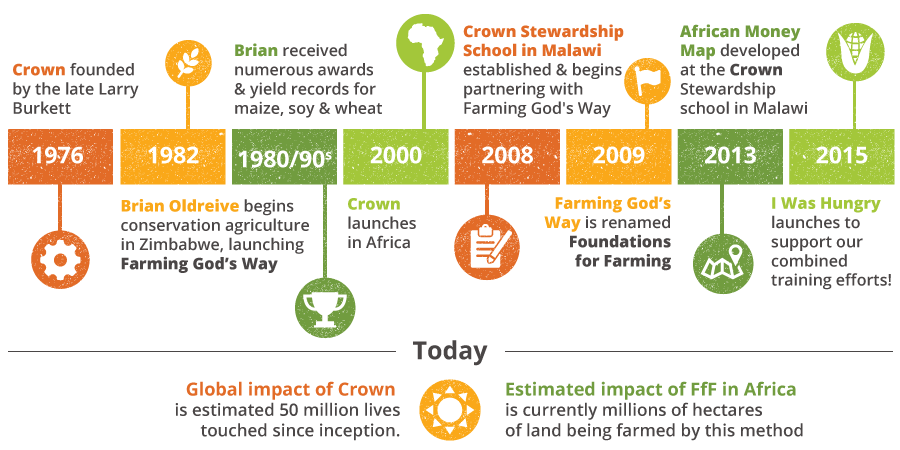 Our Partnership

---
Our combined efforts have demonstrated that through the life lessons of farming and stewardship, we can help those who are dependent on the land, to faithfully use what they have been given to improve crop yields and the management of their resources to enable them to come out of poverty.
The I Was Hungry initiative completes the partnership between the two organizations. Crown is established in the United States while Foundations for Farming is in Zimbabwe. Trainings will take place in Zimbabwe and Malawi extending to other locations around the world as funds increase.