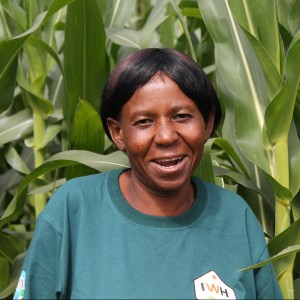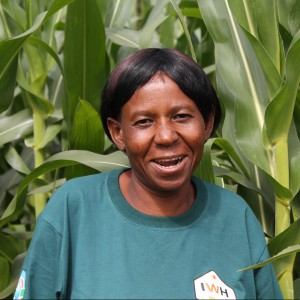 Life was hard when my husband passed away. All my belongings were taken away. My children didn't go to school. We had nothing to eat at home. Nothing to feed my kids. Nothing to clothe them with. We used to go about a week without eating food. I used to work for people but at the end of the day I got nothing. So when Foundations for Farming gave us the land, I tried to plow there so I can make a living for my daughter. Before I came here, I used to work for the people for a bucket of maize so my kids can survive. But it was not enough…we used to survive a very hard life. But now since I was taught here how to plow the land on time, my life has change. I'm planning for my kids so they can go back to school and do their best at school. Now, when I went back home some people came to my place asking me to tell them why I came here to FfF so some of them I taught them how to plow, how to grow some varieties of crops. So they promised me that when I am ready to plow the land that I should invite them so they can come and see what I am doing.
Everything is OK. Life has changed. Even my life, even my family. We were taught how to pray. They said before you start anything you have to pray. God first. So I can see that life is changing – my family and my life.
I want to thank all the staff of Foundations for Farming for upgrading my life.
Help empower more women like Grace to provide for their families.
Be a part of supporting our next I Was Hungry training class

Give Now